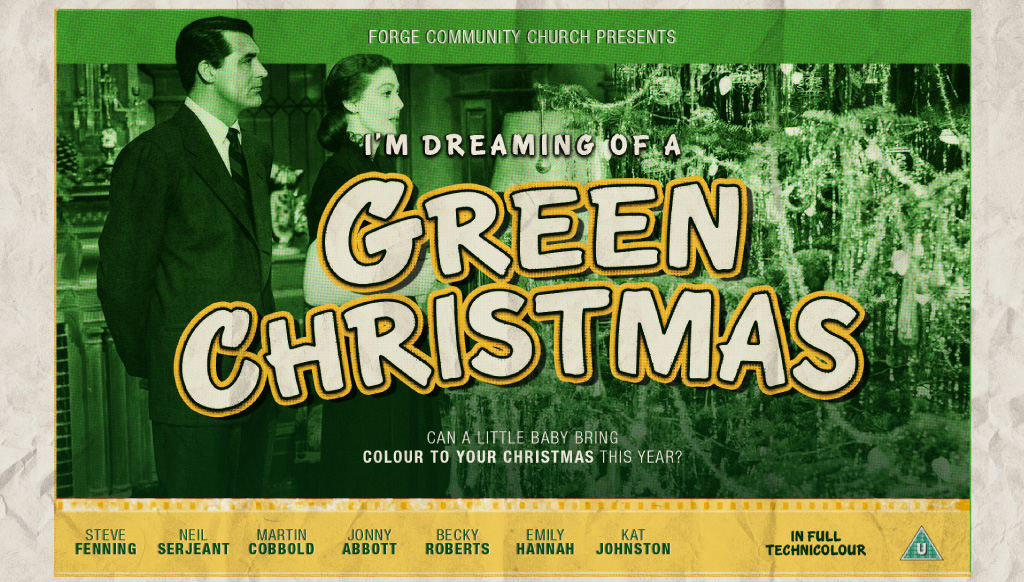 I'M DREAMING OF A _______ CHRISTMAS
The lights flickering on the tree…. The shiny bright wrapping paper beneath it… The festive jumpers that only come out once a year… The table laden with decorations and all kinds of tasty food that hasn't been cooked in a microwave for a change…
Everywhere we look at this time of year, we see the colours of Christmas.
Bing is dreaming of WHITE one; Rudolph obviously prefers RED; The elves always go GREEN and Elvis had a BLUE, BLUE one. But Christmas colour are you dreaming of this season?
So how can that little baby in that ancient manger bring colour to your Christmas this year, and maybe even your very life itself?
VIEW SERIES
WEEK ONE – 24th November
WEEK TWO – 1st December
WEEK THREE – 8th December
© The Forge Community Church | Registered Charity No: 1101080