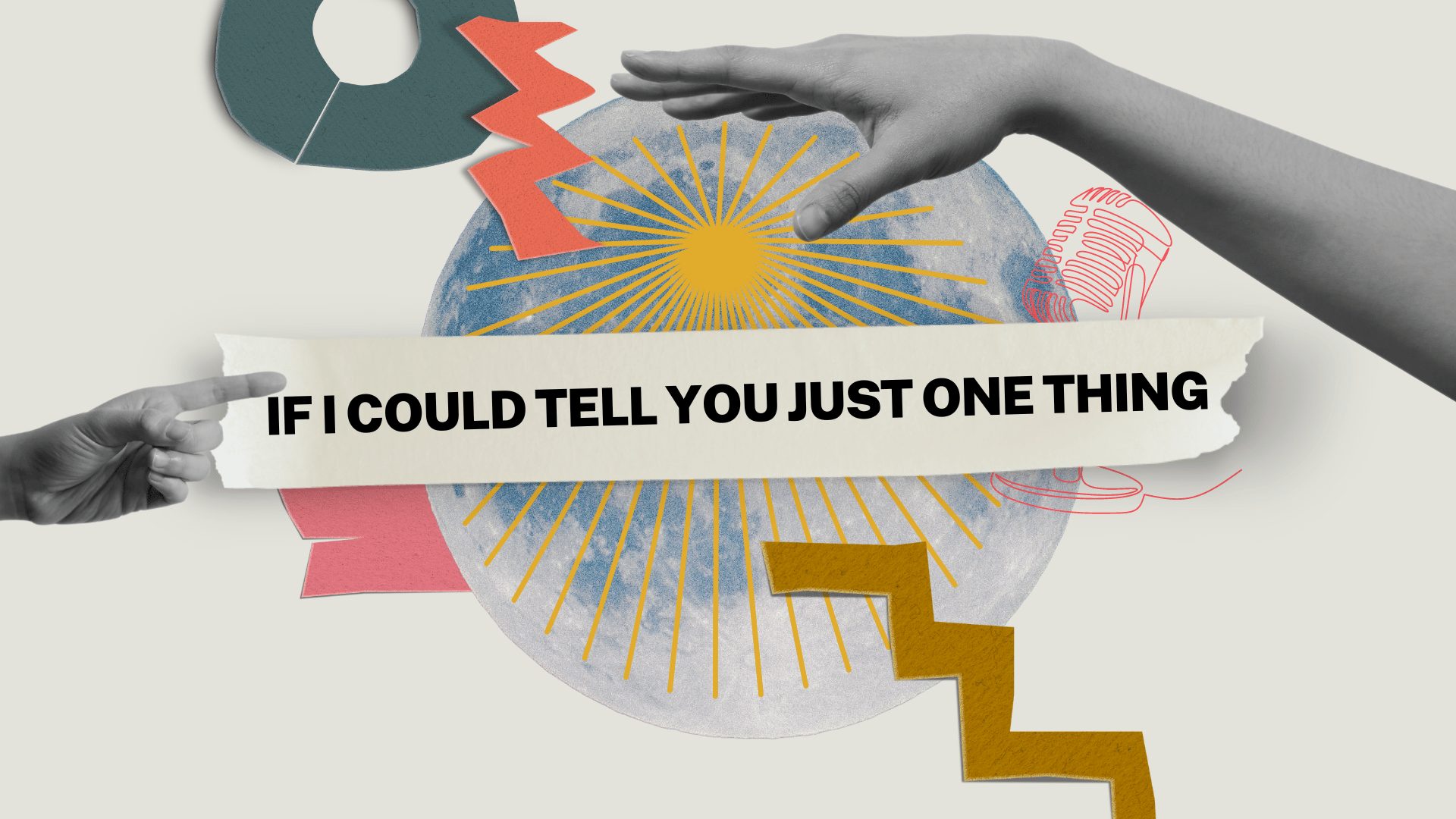 If I could tell you just one thing…. 
If you walk in the hills and mountains of our national parks, you'll come across small piles of rocks (cairns) that walkers have created to help mark the way.  We all benefit from those cairns when clouds descend, and the path becomes unclear.  Even on sunny days, they provide reassurance, while more distant ones hint at different paths still to explore.
There are times in life when a few words of advice or a nugget of wisdom can act as a cairn in life – a wise sentence or two that gets your life back on course when you've been lost in a fog and just can't see clearly or objectively. 
So in this summer series, we invite four speakers to share their best advice.  Given all that they've experienced, given all that they now know and given all that they've learned so far, what one thing will they want to pass on? 
WEEK 1: You're Never Too Far Gone